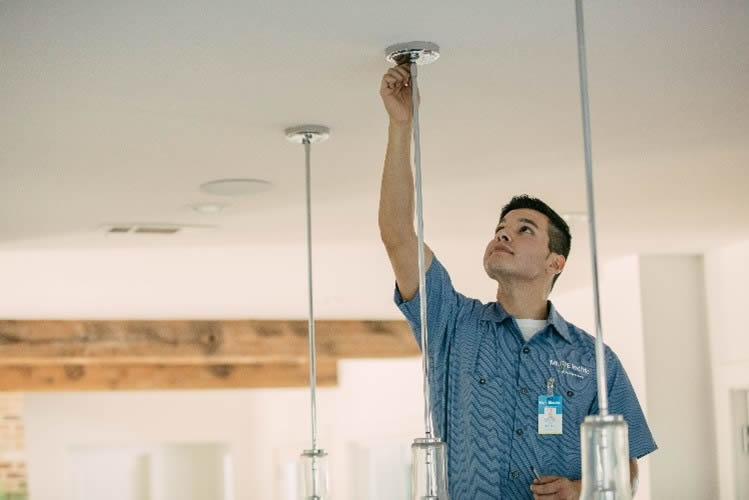 What You Need to Know About Whole House Surge Protection
A power surge can be described as a 'gradual appliance destroyer' because, over time, the minor power fluctuations or excessive current that gradually hits our appliances can drastically reduce their efficiency and lifespan. Lightning may cause surges, but most times inefficient power generation, downed power lines and other high current electrical devices mostly from the manufacturing sector may trigger power surges.
Since the surges cannot be prevented by the providers and as a homeowner, you need to protect your electrical appliances from these fluctuations, all you need to do is to consult a trusted company like Mr. Electric of Fort Worth that will install a Whole House Surge Protection for you. Although some users may prefer to get the ordinary power strip style surge protector for their individual appliances like the computer and other sensitive electronic devices, but it is advisable to install a whole house surge protection because of the following reasons.
Safety and protection of the entire building
The major cause of most household fire incident is electrical spikes and wrong connections. If you can install a voltage protection device that can shield your building and appliances, the tendency of fire emanating from fluctuations and electrical spark in your home will be drastically reduced.
Save energy cost
Installing whole-house surge protection will help you save energy costs because the device does not allow excess voltage to pass through. This helps to minimize the possibility of the homeowner paying for unused energy.
Most electrical appliances with minimum energy consumption have microprocessors, and they are susceptible. Power surges can be two types, the high voltage power surge which occurs most often, and it's very popular. The other type is the low voltage power surge which gradually degrades the internal components and circuit of the electrical appliance. Installing a whole-house protector by a certified electrician in Arlington from Mr. Electric of Fort Worth can only take a couple of hours with a guarantee of longevity and efficiency. Other features that can be installed are the lights and alarm protection including phones and cable lines. For complete surge protection, the protector will be wired to the electrical service panel
Why you need to install a whole-house power protector
If you want to fully utilize and enjoy all your electrical appliances, then you need to install a whole-house surge protector. In a short period of using your electrical appliances without protection, they may get spoilt, and you will need to replace some expensive appliances in your home such as heaters, dishwashers microwaves, and dryers.
Before installing the right surge protector for your house, the electricians from Mr.Electric of Fort Worth will evaluate the rate of protection needed for your home or business, before they'll give you a quotation that will suit your budget. For double protection, your delicate electronic appliances like phones, gadgets, computers, modems and network adapters can also be plugged into strip surge protectors
The importance of installing surge protectors has been emphasized by regulatory organizations like National Fire Protection Association and the Business Home Safety. Therefore, you don't need to delay before contacting Mr. Electric of Fort Worth for the installation of your whole-house surge protection