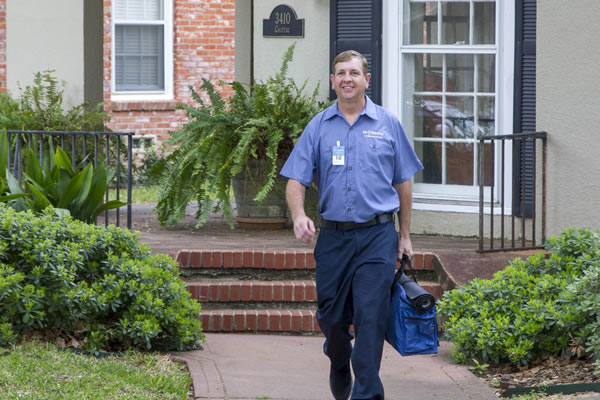 Electrical Spa Wiring and Electrical Pool Wiring in Fort Worth, Texas
Some homes are already well equipped to handle the electrical needs of a new jacuzzi or swimming pool. However, many properties require additional circuits, outdoor outlets and wiring upgrades in order to accommodate the necessary equipment. Whether you want to install an electric sauna, hot tub, heated pool, or waterproof lighting system, the experts at Mr. Electric of Fort Worth are ready to help make it happen. Our highly trained and experienced team of professionals will work hard to ensure that your outdoor recreational area is safe, efficient, and reliable long term with our dependable pool and electrical spa wiring in Fort Worth, TX.
Pool Electrical Wiring in Fort Worth
Reasons to Hire a Licensed Electricians for Electrical Spa Wiring in Fort Worth, TX
Working with electricity can be extremely dangerous, especially in conditions where high levels of moisture are present. For this reason, it's important to hire a well-trained professional for your pool or electrical jacuzzi wiring services. Incorrect installation can lead to many undesirable consequences including personal injury, fires, or damaged property. When you hire a qualified electrician to perform the task, you can rest assured that your pool, spa, hot tub or sauna will be a safe and enjoyable place for your loved ones to enjoy for many years to come.
We Also Provide Quality Repairs for Damaged Electrical Jacuzzi Wiring and Pool Wiring
Do you already have a pool or jacuzzi installed, but you're struggling with electrical issues? Whether your hot tub has turned frigid or your pool lights have gone dark, our team of specialists has what it takes to get your electrical problems taken care of quickly and affordably. We will send a team of reliable technicians to your home or commercial property with all the tools and equipment needed to thoroughly inspect, diagnose and repair your electrical issue fast.
Do You Need Electrical Pool Wiring in Fort Worth? Call Mr. Electric Today
Is it time for you to invest in the high-quality pool or electrical spa wiring in Fort Worth, Texas or a nearby city? Then call Mr. Electric of Fort Worth. Our certified, licensed and insured electricians are always ready to put their tools and training to work for your next home improvement project. Contact our office to learn more about our commercial and residential services or to schedule a convenient appointment with a qualified electrician near you.