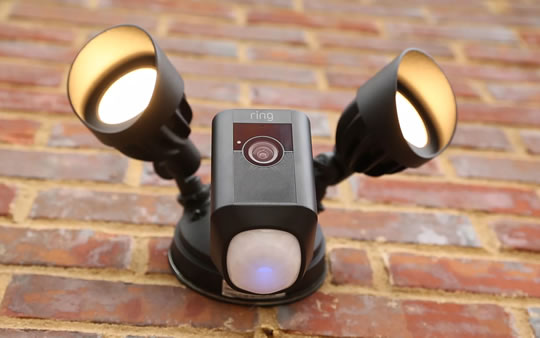 You might live in an area that hasn't experienced a burglary in years. What you don't know is that it takes only a moment for these bad guys to figure you out. What's more, they target properties that are not well lit and homeowners who are the least suspecting. You want to do the best you can to secure your home and family.
Then, you need to get flood motion light installation services that will serve for security, safety, and aesthetic purposes. Call Mr. Electric of Fort Worth for your Arlington flood motion light installation.
We will deliver that perfect flood motion light installation using fully licensed, certified, and bonded electricians in Arlington. With our security light installation service, you will have the peace of mind that your residential or commercial lighting project will be done with optimum precision and efficiency.
Our flood motion light installation in Arlington includes and not limited to:
Flood motion residential lighting installation
Commercial flood motion lighting repair, maintenance, and installation
Landscape lighting and security light installation
Holiday lighting installation
Track and accent flood motion lighting
Ballast and bulb replacement
Flood motion lighting replacement for residential and commercial facilities
We offer a unique approach to Flood Motion Light Installation in Arlington
At Mr. Electric of Fort Worth, we believe that getting top quality services whenever you need it is key to peace of mind, and we are dedicated to offering 100% customer satisfaction. We will install top quality flood motion light with sensors that capture intruders when motion is detected. In this way, your home remains safe as you are alerted of any encroachment into your property.
Our experts will identify the right location to install your flood motion light. We will install some flood lights in dark areas of your home to keep your home away from intruders.
More so, we will install the flood motion light as high as possible to provide enough coverage. Flood Motion light installation in Arlington doesn't have to be difficult if you can work with the right company like Mr. Electric of Fort Worth.
Call to get affordable options for your flood motion light installation
Whether you want motion flood light installation for safety, security or to show off your personality subtly, we will give you affordable options that will fit your need. Moreover, our services cannot pose affordability concerns to the average earner in Arlington because they have been designed to suit your budget.
While it may seem like the wise thing is to go for the conventional and cheap service providers, you need to be careful because some homeowners have come to regret such decisions over the years.
Therefore, for Arlington flood motion light installation, security light installation, and other electrical works, you can reach out to us. Mr. Electric of Fort Worth has got what it takes to make your electrical installation needs and repairs a success.